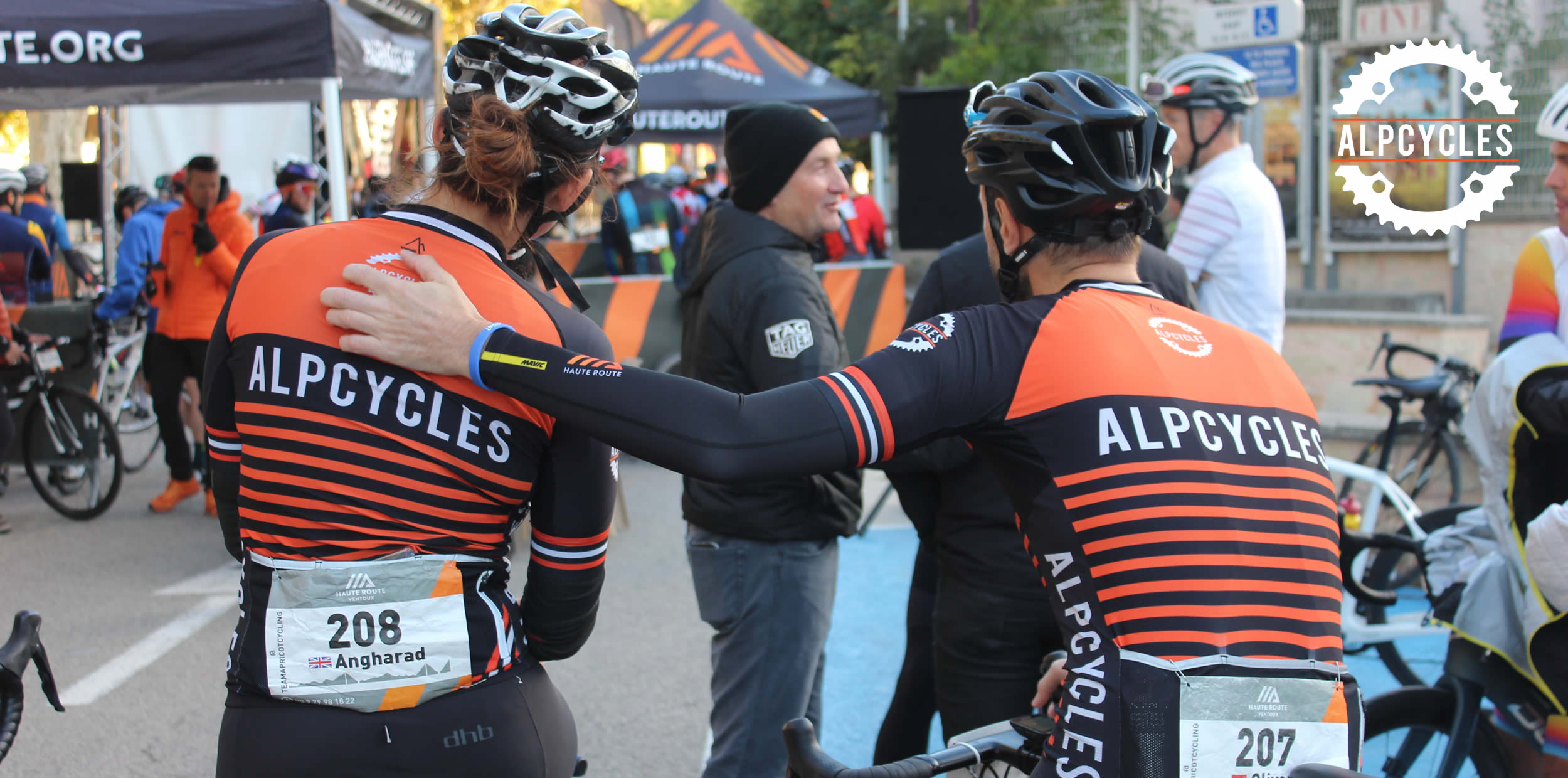 Best European One day Granfondos
Granfondo....Sportive....Cyclo....?? call them what you want, but these mass participation cycling events have become the most popular form of competitive bike riding that is currently leaving road racing & time trial events way behind.
Firstly, importantly, I want to explain why I think the granfondo market is so popular.....the open format enables all levels of riders to be involved. You could have been riding for 6 months or 20 years. From riders who's goal may be just to finish the event to those aiming to cross the line in the top 10, everyone stands on the same early morning start line. Everyone takes a timing chip. Everyone rides the same course. Everyone get a finishing time & placement which means so much to so many............Whether novice or elite: All Different - All Equal.
I thought I should spend a little time breaking down all the jargon and running you through some of the European cycling events that we know you will love.
Many of the European events tackle the most famous, iconic road climbs in the world. Alpine that have seen epic battles from the Giro d'Italia and Le Tour de France history.........here's a few of our favourites. Close to our hearts & our home in the French Alps:
L'Etape du Tour - Probably the most famous & biggest sportive since 1993, organised by the ASO the same body that run the "big show the Tour de France. Eager competitors have the honour of riding a stage of the Tour de France just a few days before the Pro Peloton tackle it themselves. The parcours is usually based around the Queen Stage of that years event, sprinkled with mountain climbs. Different every year, which keeps bringing people back and why it is so popular also.....who doesn't want to say "I rode what the Pros ride". Held on fully closed roads with close to 16,000 riders and normally with crowd lined climbs like a real stage of the Tour de France it is on many riders to do lists. For 2020 the event is taking place on Sunday 5th July. The 177km course will tackle 3570ms of climbing starting and finishing on the beautiful French Rivera NICE TO NICE....this is quite often peoples first experience of a real "closed road" event and sometimes their first time riding in the mountains at all. Plus this year the bonus is the start and finish are in one location making the experience more enjoyable overall
So next up with have Maratona Dles Dolomites-Enel. This is probaly the most prestigous, longest running of the Italian Granfondos and surely the most famous! 2020 sees the 34 edition. As with the Etape, this is a fully closed road event taking in the tunning Sella Ronda Loop with iconic climbs: the Campolongo, Pordoi, Passa Sella, Gardena, Giau, Valparola....yummy! The event has 3 different "pick on the day" courses all based around this stunning loop. The orignal loop of 138kms - 4240ms with a profile like shark's teeth! Middle course at 106kms - 3130ms and last but not least the Sellaronda course at 55kms - 1780m. So something for everyone plus because of the way the loops work, if you set off on the biggest course and decide you have bitten off more than you can chew you can change on to a smaller course during the event as each loop passes through the same finish line in Corvara. The Maratona dles Dolomites - Enel is held on Sunday 5th of July 2020.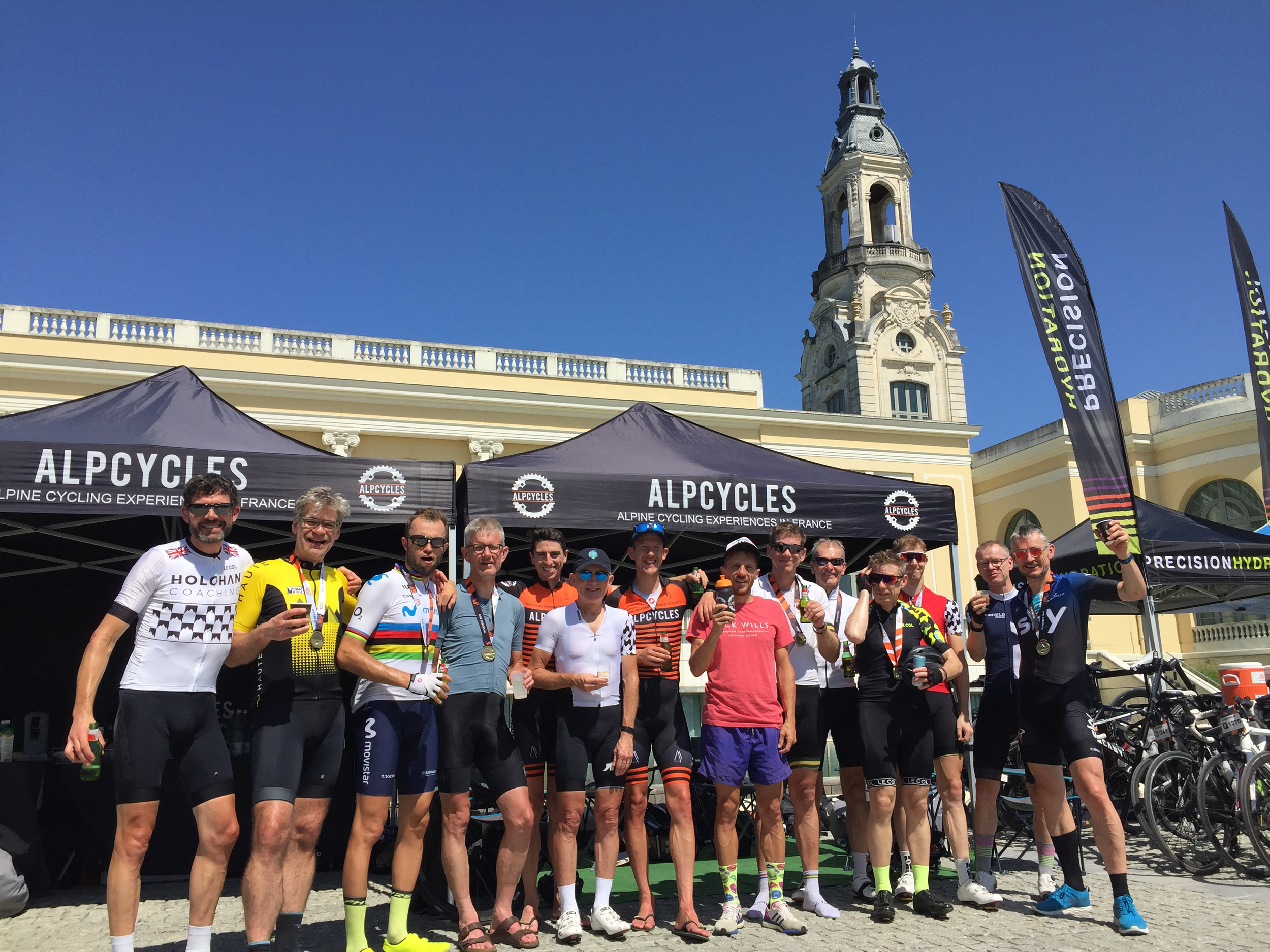 La Marmotte Alpes - My personal favourite in France and in my opinion one of the toughest one-day events on a bike! Again, this granfondo has got years of history with the first edition being in 1982. It quite simply tackles some most of the most iconic climbs in the French Alps with over 174kms - 5000ms of climbing! The early start line is in Bourg d'Oisans at the base of the feared Alpe d' Huez. It first tackles the Col du Glandon, Col de Telegraph , Col du Galibier!! you finish the beast at the top of the most famous 21 switch backs in cycling history at Alpe d' Huez....This granfondo is not for the faint hearted. Like most mountain based fondos weather conditions have a big impact on the day. Past years have seen red hot conditions which can be a huge factor on people finishing or not. Hittong Alpe d'Huez in 30+ degrees heat can finish many a rider's day..........likewise if bad weather, with most of the peaks above 2000ms, the teeth will be chattering. Again this event like, l'Etape du Tour and Maratona dles Dolomites is on.....yes, you guessed it......Sunday 5th of July 2020...... perhaps these organisers should start talking to one another to ensure better planning for 2021.
Tour Du Mont Blanc - This is a different beast altogether. More of an Ultra event this baby takes on 338kms and 8500ms....yes, that's what I said 8500ms!! The event can be ridden as a duo although the big trend currently is to ride it solo. Based in the Northern Alps, starting and finishing in les Saisies, it takes on the famous Mont Blanc loop: France, Switzerland and Italy in one huge day.......including as you can imagine a lot of climbing. The Col du Grand st Bernard, Col du Petit St Bernard, Cormet de Roselend to name a few. This is a slightly newer event but run by the same experienced company that owns the La Marmotte brand so you're in safe hands. Only enter this if you love pain.
Who can tackle a Granfondo? Well I would say that fitness-wise if you have a good base level fitness, whether from cycling or another sport, and are prepared to put the training miles in then anybody can get round a European granfondo...but you will need to put in at least a years worth of bike training and be comfortable covering up to 60-80 miles on your bike. The biggest problem for new riders is that in these events you will be required to ride & descend in close proximity to other riders which requires honing your group bike handling skills. I recommend joining a cycling club if you can to learn the basic race craft & cycling etiquette from other riders. These skills will help you massively in your event. I would also strongly advise riding a few cyclosportives in the UK (or wherever you live) before you gear up to head to Europe. Finally choose your event wisely and make sure suits you as a rider. So, if you hate riding up hills don't do a mountain granfondo.....stick to the Northern classics!!